DIGITAL DAY / NIGHT VISION
ELECTRO-OPTICS :
LN-G3-M50
GEN-3 DIGITAL TECHNOLOGY
DAY/ NIGHT VISION ELECTRO-OPTICS
MONOCULAR 6-36X50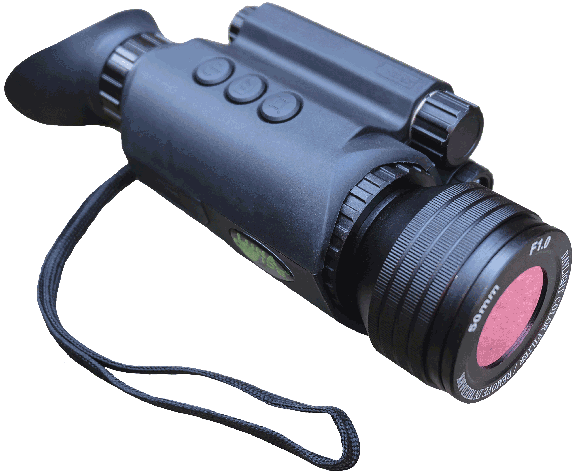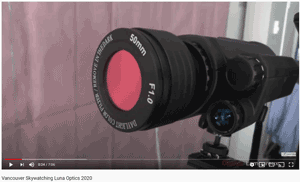 Here is a short YouTube video product review by
Charles Lamoureux, a professional Sky Watcher
and UFO Observer, who has been buying our products
for the past 6+ years and has captured plenty of amazing
footage with them. In this video he is showing off his
latest purchase our LN-G3-M monocular
(2020 model number LN-G3-M50).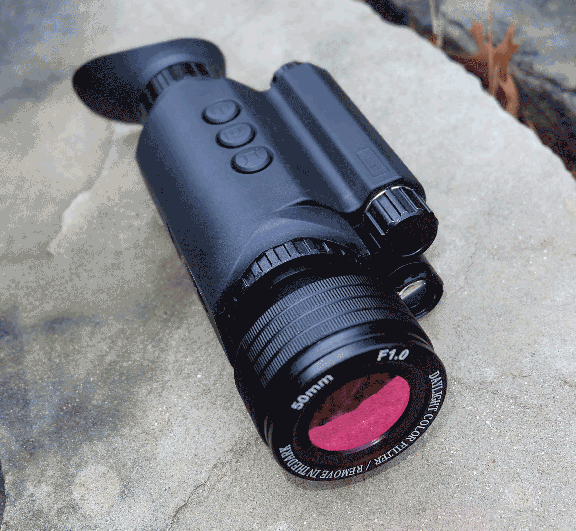 • HD AMOLED-Q Quad-Pixel widescreen image display! •
• Blu-Ray quality video recording and 12.2MP still image camera! •
• Ultra-Powerful IR Illuminator with 400m (436yds) distance! •
• Industry-first multi-controller •
• Full-color, b&w and Night Vision green image options •
• Power via 5V/2A power bank batteries •
• Wi-Fi video streaming capability •
Luna Optics is proud to present our new Flagship Series HD Monocular which offers the very best of the digital night vision technology achievements! State-of-the-art widescreen AMOLED-Q display with brilliant resolution and contrast provides unmatched direct viewing experience! On-board blu-ray quality video recording, 12.2MP still image camera (the highest in the industry) and quick transition between full-color, back & white and Night Vision green image make this monocular a perfect 24/7 companion! Industry-first Multi-Controller allows for quick and user-friendly menu selection in the field. Precision all-glass optics with 6x optical image magnification combined with a unique electronic image zoom system provide up to 36x magnification. Ultra-powerful focusing IR illuminator offers effective viewing distance up to 400m in total darkness! 8GB micro SD card is included & upgradeable up to 128GB. HDMI connection allows direct viewing experience on any HDTV. Built-in USB connector allows for use of commonly available power banks extending the operating time. Tripod adapter is standard. Unit also comes with Carry Case, Daylight Color Enhancing Filter, Flash Adapter, HDMI and USB cables.


• Sensor Type /Resolution /Sensitivity: Full-HD CMOS /1920x1080 /0.005lux
• Image Display: 0.38" HD AMOLED-Q (Quad-Pixel) 1280x720
• Still Image Resolution: 4032x3024 (12.2MP)
• Video Resolution: 1080p (60fps); 720p (60fps/30fps); WVGA (60fps); VGA (60fps)
• Image Magnification: 6x-36x
• Objective Lens: 50mm (f1.0)
• Focusing Distance: 80cm (2.6ft) - ∞
• Viewing Distance (Total Darkness): 400m (436yds)
• IR Illuminator: LED 850nm (750mW)

• Field of View: 9°
• Memory: Micro SD card, up to 128GB (FAT32 format)
• External Wi-Fi: Android/iOS
• Power: 2 x 3V Lithium (CR123A or rechargeable)
• Operating Time: 3.5hrs
• Operating Temperature: -10+50C (14-122F)
• External Power: Micro-USB, 5V/2A
• Dimensions: 180mm x 80mm x 60mm (6.7"x3.1"x2.3")
• Weight: 510g (1.1lb)